Skin Care DNA & Top 5 Essential Oils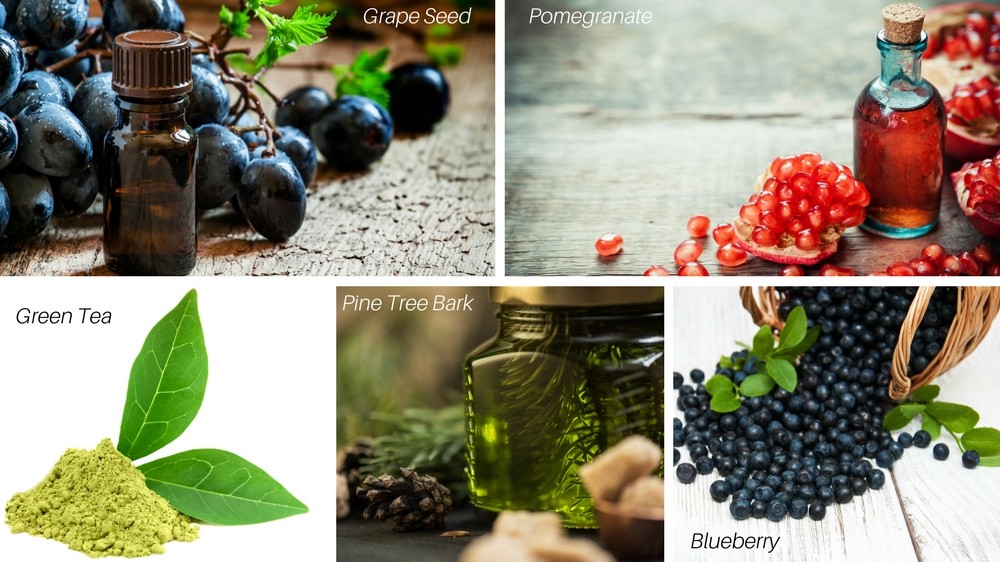 Essential oils are hot right now. And why not? They're made with ingredients that come from nature and are therefore attractive to women who are looking for more organic solutions to their skin care. But the oil that does wonders for Jane may not be the best answer for Jill, so be careful when dipping your toe into the essential-oils pool. Why not do a skin care DNA test first to see what can actually be effective for you?
In this article, we first explore the benefits of finding out what your DNA says about your skin care, then discuss the Top 5 essential oils that can help optimize your skin's health.
Ready? GO!
Why a Skin Care DNA Test is a Smart Strategy
Are you sure what you're putting on your skin is actually accomplishing what you want it to? Most women might say—I want my skin to:
Be healthy
Glow
Look great, even without a lot of makeup
Not show that "crepe" effect as I get older
Not have so many fine lines and wrinkles
Stay looking as young as possible for as long as possible
It seems like every month there's a "latest and greatest" product coming out that promises to accomplish all these—as long as you're willing to pay for it, of course. But then they don't fulfill their promises for you and you're left disappointed and waiting and/or searching for the next miracle product. Who's got time or money to waste on that strategy?
Maybe it's time to start looking inward instead of outward for the ingredient suggestions that have a much better chance of actually working for you, according to the genetic makeup of your skin. A skin care DNA test first analyzes genes related to skin health, then gives recommendations for topical ingredients that may work best with your unique skin, including organic extracts used in essential oils.
Top 5 Essential Oils Recommended by Skin Care DNA
When you take a skin care DNA test, one or more of the following ingredients may be recommended for you in your report, based on your genetics. An easy way to apply these ingredients is in essential-oil form. Here's a quick overview of how each of these can benefit your skin.
1. Green Tea
Green tea contains large quantities of polyphenols, which have been shown to have properties for the following: antioxidant, anticancer, antibacterial, and antiviral. Green-tea extract is important for preventing fine lines and wrinkles and maintaining skin's elasticity.
Learn more >
2. Grape Seed
Like green tea, grape seed is rich in polyphenols. It helps skin retain moisture, supports skin barrier function, and has antibacterial and anti-inflammatory effects. It can reduce wrinkles, balance the skin, and restore collagen. Your skin is smoother to the touch and looks more youthful.
Learn more >
3. Pomegranate
Pomegranate is a powerhouse fruit, and extract from its seeds has multiple benefits for a lot of skin types. It can help prevent UV damage, and therefore mitigates wrinkle formation. Pomegranate can regenerate your skin's outer layer, and new skin cells mean a brighter, younger look.
Learn more >
4. Pine Bark
Skin benefits from a tree? Yes, indeed! Pine bark extract contains a wealth of antioxidants that provide multiple benefits. It acts as a natural barrier that can protect your skin from ultraviolet exposure. Studies have also shown it can help reduce hyperpigmentation.
Learn more >
5. Blueberry
Blueberries are delicious in pancakes, but the topical uses for blueberry oil are astounding. Some of its many benefits include: cell repair (for that healthy glow), maintenance of skin elasticity, restoration of skin's plumpness (for fewer wrinkles!), and overall rejuvenation.
Learn more >
The Bottom Line
Maintaining healthy, younger-looking skin is a three-fold process that involves eating right, knowing which skin-care ingredients are most effective for your unique skin by taking a skin care DNA test, and then actually using products with those ingredients. It's really all about combining new DNA technology with common sense!
Do you have other essential oils for skin care that you love? Tell us in the comments!