You Got Your DNA Test Results. Now What?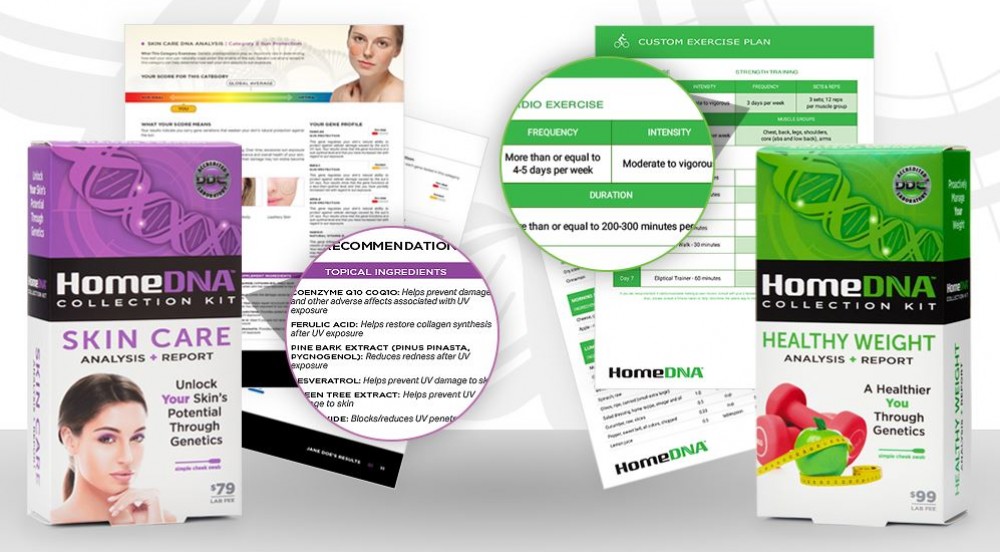 You Got Your DNA Test Results. Now What?
Here's the fairy-tale scenario some DNA testing companies want you to buy into:
You spend good money to take a DNA test related to your health. Your results come back and the information from the DNA magically inspires you to make lifestyle changes that may prevent (or at least mitigate) your chances of developing a problem down the road. You live happily—and healthily—ever after. The end.
Sounds too good to be true, as all fairy tales are? It is. According to a recent article from the Associated Press, 18 studies of people who took these tests found that getting the DNA information alone didn't produce any significant changes in lifestyle. These people haven't quit smoking, curbed their alcohol consumption, participated in disease-screening programs, or made other expected changes in their lives.
Why not?
The Hurdle of Human Nature
Humans are humans, and though there are always exceptions, most of us want to take the path of least resistance. As stated in the AP article, it's very hard to get people to improve health habits. In other words, despite the information gleaned from DNA analysis, it's easier to just carry on with our lives and hope for the best, rather than purposefully making sometimes-difficult changes or paving a new path altogether.
But it's not a lost cause. Dr. Robert C. Green of Brigham and Women's Hospital in Boston, a fan of DNA testing, says that the result of these studies"…doesn't necessarily mean that [a DNA test] doesn't help people." He's absolutely right! What is most useful is if people are shown how to use test results.
You've Got to Have a Plan
A truly effective DNA test is one that provides not only an analysis, but also a personalized, actionable, and achievable lifestyle plan to make the best use of the results and give them some practical "real life" application.
If you don't have a plan, good things won't "magically" happen.
What This Looks Like
HomeDNA understands that results combined with a plan of action is the most useful approach for a high-quality DNA test and effectively helps customers get their money's worth now and over the long term. Two great examples of an analysis plus an actionable plan are our skin-care and healthy-weight tests.
This DNA test is revolutionary because it first gives you the following information based on your genetics:
Weight loss ability with diet and exercise
How you react to food through the utilization of proteins, fats, and carbs
How well you absorb six (6) essential micronutrients
Which type of exercises are optimal for you
The report then gives
detailed recommendations
specifically based on
your DNA
for the best nutrition and fitness programs to help you achieve and maintain a healthy weight—
this is an essential difference between ours and other tests.
Instead of waiting for things to "magically" get better, you have an actual plan.
This DNA test takes the guesswork out of choosing the best topical products, supplements, and professional treatments for your unique skin. First, you get detailed information in these seven (7) areas:
Collagen Quality
Skin Elasticity
Fine Lines & Wrinkles
Sun Protection
Pigmentation
Skin Antioxidants
Skin Sensitivity
Then the report gives you specific suggestions on how to best care for your skin, based on your genetics. Again, as with the healthy-weight test,
this is an essential difference between our test and others.
The Bottom Line
Some people choose to take a DNA test just for curiosity's sake and have no interest in acting on results; and there's nothing wrong with that! But if you really want to make adjustments to lifestyle habits and that's why you took that health-related DNA test, just being given results isn't enough: We don't want any of our customers to say, "Now what?" For the test to have a life-changing effect, test participants need specific direction on what to do about those results.
At HomeDNA, we don't believe in fairy tales, but we do believe in happy endings. Yes, we can provide you with a high-quality DNA test, but best of all, we also give you a plan to go along with it—so you can take action if you want to, and enjoy a healthier lifestyle.
Feel free to leave a comment and tell us what you think!