New Year, New Me: 2021 Fitness Goals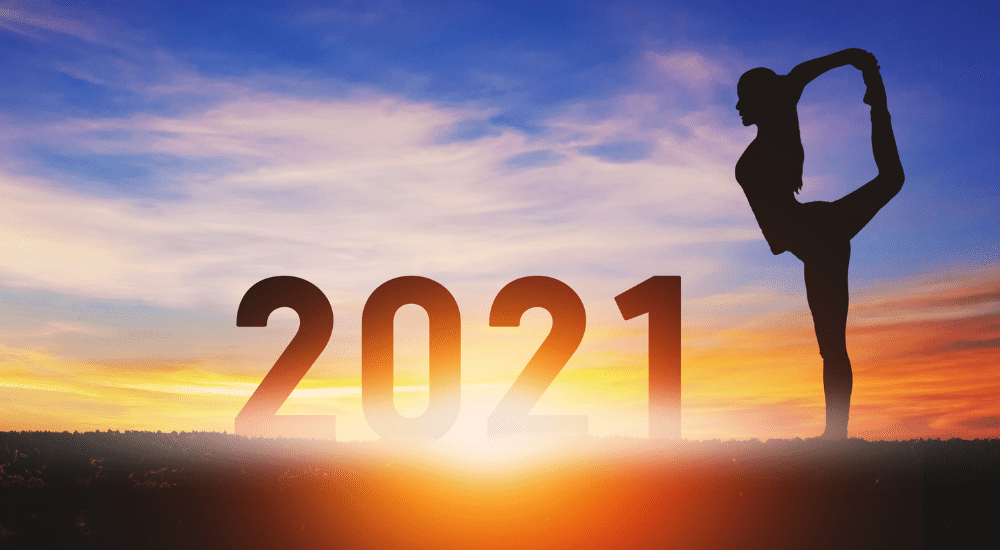 As sure as the calendar page turned when the clock struck midnight on New Year's Eve, many of us began trying to make good on our New Year's fitness resolutions by setting 2021 fitness goals. Although we may begin this year with good intentions, statistics (and perhaps our own personal experience) show it's notoriously difficult to stick with New Year fitness plans. Whether it's to lose weight, become more active, reach a personal goal or some combination of those, setting fitness goals for the new year is easy — but accomplishing those goals is far more challenging.
There are a number of reasons why we have a hard time sticking to our New Year diet and exercise plan as the year progresses. Although many times it's a simple lack of willpower that causes us to falter and revert to our habits before Valentine's Day, it's not always our fault that our fitness plans fall apart too soon. So you can stay motivated and focused on your fitness goals for 2021, here are a few tips you can follow to help ensure that your fitness goals for next year stay within your reach.
Strength in Numbers
Your fitness goals are your own, but you can increase the chances that you'll achieve them if you're part of a group. In this time of COVID, it's difficult, but it can be done creatively. Attending a socially-distanced group exercise class, walking or jogging with friends (don't forget the masks!) can have a positive effect on your motivation. You can also motivate each other through regular Zoom meetings. Knowing that you're not alone can give you the strength to power through the low times when you're ready to throw in the towel.
Plan for Success
In many cases, fitness plans fall apart simply because they're too ambitious. Setting realistic goals and working to achieve them in increments yields more success in general than setting one overly ambitious goal. Rather than say you want to lose 50 pounds, start with losing 5 pounds and use your success there as the jumping-off point for the next 5 pounds. Knowing more about your genetically determined ideal weight can be a big help when setting realistic fitness goals. What's more, an at-home fitness test such as the HomeDNA™ Healthy Weight test kit can help you determine it.
You can pick up this scientifically-based DNA test the next time you're at CVS, Rite Aid, or Walgreens!
Don't Let Pain Derail Your Progress
A few aches and pains are inevitable when you begin a fitness regimen. Yet if the pain is too much to bear, you're less likely to stick with your plan. That's why stretching before exercising is so important, as is knowing how to cool down after you're done. Remembering to do both of these can help prevent muscle and ligament damage that can leave you sore.
Sticking to your fitness plan for the new year can be tough — to say the least. Though by remembering these tips, you can make it much easier to accomplish your fitness goals and have a happier and healthier 2021.

What are you fitness goals for 2021? Tell us in the comments!