Spring Skin Care: 5 Mistakes You Might be Making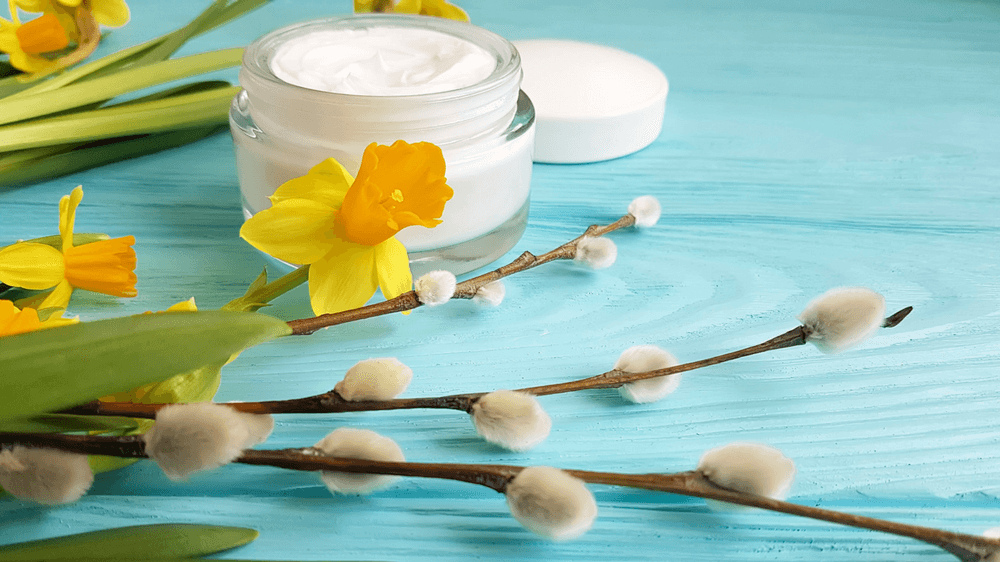 Spring Skin Care: 5 Mistakes You Might be Making
It's that kinda in-between time for skin care, isn't it? You're no longer experiencing the dry, flaky itch of winter but you're not wallowing in the humid 24-hour wetness of summer yet either. So knowing how to treat your skin this time of year can be kind of confusing. Do you still moisturize? What if you break out? Because everyone's DNA is different, there is no one-way-fits-all solution for making your skin look its best. Nonetheless there are common mistakes you might be making in your spring skin care routine that may be preventing your skin from looking its best and being its healthiest. Let's explore a few of them.
Spring Skin Care Mistake #1: You Stop Exfoliating
Exfoliating in the winter comes more naturally, since skin tends to be flaky from dry winter air and this damage is easier to see. But it can be even more important in the springtime. "Spring-cleaning" your face by exfoliating once a week removes any residual barrier of dead winter skin cells that are still clogging your pores, revealing spring-fresh new cells below. As we get older, cell regeneration slows down, so regular exfoliation in every season—even spring—helps the rejuvenation process along and keeps you glowing!
Spring Skin Care Mistake #2: You Don't Moisturize as Often
If you live in a climate where spring rains are the norm, you may think all that natural humidity in the atmosphere that is so healthy in bringing flowers to life is doing the same for your skin. While that's partly true, it's not a cure-all or replacement for facial moisturizers. Experts say you should moisturize every time you wash, especially after showering. If you use an SPF moisturizer in the morning, remember that ingredient is not needed at night. Nighttime is for repair, healing, and recovery instead of sun protection, so choose moisturizers with different ingredients. And don't forget: summer's coming! Now's the time to moisturize your legs and arms too.
Spring Skin Mistake #3: You Keep Using the Same Moisturizer
Heavier moisturizers that we use during the winter months to protect our skin can actually exacerbate oiliness and cause breakouts in springtime. Dermatologist Dr. Karen Hammerman notes, "During the spring and summer, you can hydrate less. Since there's humidity in the air, a heavy moisturizer isn't necessary." So you may want to pick a lighter formula, but remember, don't give up moisturizing altogether.
Spring Skin Care Mistake #4: You Don't Drink Enough Water
According to experts, since our bodies get less moisture in general during the winter months, it's absolutely essential to increase water consumption as we make the transition into spring. Skin is made of cells, and those cells require water to function at optimal levels. Water delivers nutrients to skin cells, replenishes skin tissue, and increases elasticity. Moisture added to your insides is every bit as important as moisture added to your outsides. So although the weather may be rainy now, don't neglect your water-drinking routine.
Spring Skin Mistake #5: You Forego Sunscreen
Winter sunshine can wreak havoc on skin just as much as summer sunshine, so all of us have become accustomed to using sunscreen when the weather is extreme one way or the other. But what about springtime, when the sun is softer? Expert aesthetician Kate Somerville exhorts, "Winter is a great time to repair skin. During spring and summer months, your skin care should shift from repairing to prevention." So don't stop slathering on the SPF. And it you neglected to in winter, get going again.
The Bottom Line
Spring is a time for renewal and starting afresh in all areas—including your skin-care routine. Summer will soon be here! That's when you want your skin to be its healthiest and most glowing, so now's the perfect time to get a head start.

Do you have no-fail spring skin-care tips that work for you? Feel free to leave a comment and tell us about them!