The Best Valentine's Day Gift for Dogs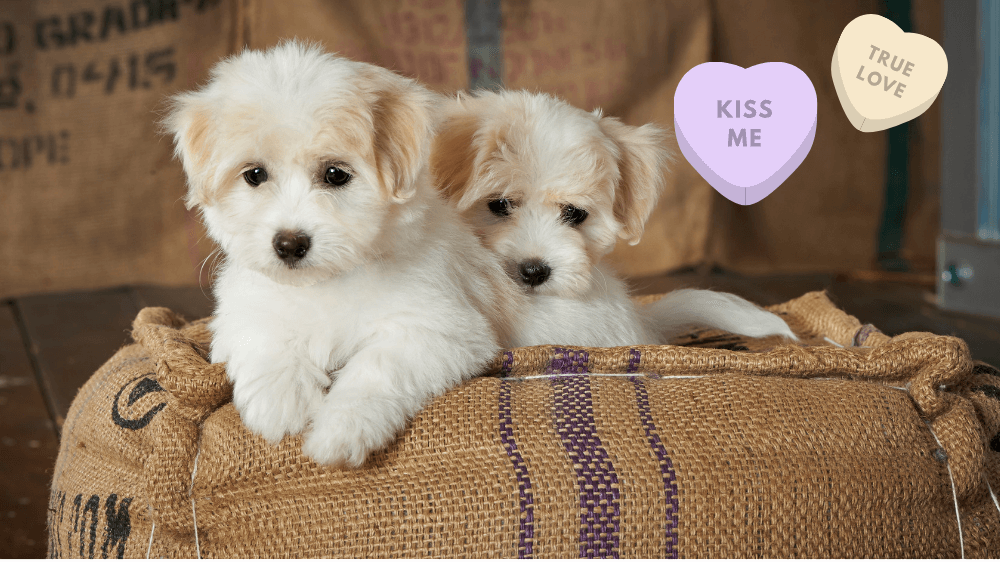 The Best Valentine's Day Gift for Dogs
Dogs are America's favorite pets, hands down (paws down?); in fact, for human babies, the word "dog" is often the first one they learn if they're lucky enough to have a furry friend in their house. We shower our pooches with toys, treats, accessories, and even mornings at the doggie spa all year long—but especially around Valentine's Day. Because dogs are every bit members of the family—just any other living creature under our roof—we love to spoil them. But instead of the same-old, same-old this year, why not think inside the box for a change? This year, the best Valentine's Day gift for dogs is the gift of knowledge through dog DNA testing.
Why Do Dog DNA Testing?
Maybe the better question should be, why not do dog DNA testing? Once reserved for breeders only, DNA testing has hit the mainstream of doggie-dom and there are tests both for purebreds and mixed breeds. It's never been more affordable, and today's tests are fast without sacrificing accuracy. Best of all, they don't require that most terrifying of all poochie experiences—a visit to the vet. There are two main types of dog DNA tests: health screens, and dog-breed identification.
Why Doing a Dog DNA Health Screen is Important
Speaking to PetMD, Anna Kukekova, an assistant professor of genetics at the University of Illinois at Urbana-Champaign's Department of Animal Sciences, says "It may not be a bad idea to test for known mutations that cause diseases that require additional care for owners. Some breeds have unique mutations." Some tests, like the Orivet Dog DNA Health Screen & Life Plan offered here on HomeDNA.com, actually test for dozens of genetic diseases and traits. Some of the benefits include:
Screen your pet's DNA for over 150 genetic diseases and traits
Take a more active role in preventing and detecting problems early
Use the report for more informed communication with your veterinarian
As a pet owner, when you know details about your furry family member's genetic information, you can make much more informed decisions about disease prevention—earlier. If you're a breeder, you need to know if the dog is clear for a particular disease, or whether he/she is a carrier or at risk. This knowledge helps you make responsible decisions about breeding. Breeders also enjoy the benefits of information about a dog's inherited traits.
Why Identifying your Dog's Breed is Important
If you've been told that your dog is a Yorkshire Terrier mixed with Labrador, does it really matter if she's a Norwich Terrier mixed with Golden Retriever and Greyhound instead? Actually, yes! Besides it being just fun to know, there are three main benefits for both you and your dog:
Health: Some illnesses are breed-specific, and it's important for you to know the breeds in your dog so you can best fulfill her health needs
Purpose: Every dog has a job, and knowing her breed make-up can help you understand behaviors and find tasks that are meaningful to her. For example, when you know your dog has retriever in her, you can be pretty sure you'll keep her happy by playing ball with her (for hours and hours and…)
Understanding Behavior: If you discover your dog has Border Collie in her make-up and didn't know it before, you will understand that her nipping at heels is perfectly natural behavior for that breed—instead of just thinking she's naughty or misbehaving on purpose
Tip of the Tail about the Best Valentine's Day Gift for Dogs
If you're struggling with the millions of choices for the best Valentine's Day gift for dogs, remember to think inside the box—the DNA-test box—and give your pet (and you) something with real value that will make a difference in your lives forever.
Feel free to leave a comment and tell us what you think!